Floor Sanding in Cambridge – A&S Flooring
Looking for Floor Sanding in Cambridge? Wooden floors in commercial spaces can add greatly to a property's aesthetic appeal and financial value. The natural beauty and durability of wood make it a timeless feature.
However, wood flooring in heavy duty areas can look worn out and less than impressive after many years of constant traffic. The good news is that wood floors have a long lifespan, as they can be sanded down and sealed again, giving old floors an extended lease of life.
To keep your wooden flooring looking its best and to maintain a professional appearance, it is worth entrusting the task to floor sanding specialists.
Restore old floors to their former glory
A&S Flooring specialise in professional flooring sanding for a diverse range of environments and commercial clients. We have updated floors in all types of settings, from corporate spaces like offices, to retail areas such as restaurants, shops and cafés.
We have the expertise to care for and transform any type of wood flooring, including oak, walnut, maple, beech and parquet.
What you can expect
At A&S Flooring, we guarantee a fast, professional and reliable service at competitive prices. We have worked with more than 500 customers across the UK, including Google, ASOS, Booking.com and the Olympics. Many of our clients are based in Cambridgeshire. They have come to trust and rely on us for excellent customer care whenever they need it, thanks to our weekend and out-of-hours services. As such, we have a 99% customer satisfaction rating.
Got a question about floor sanding?
Please get in touch with a member of our team on 01223 291 108 or through our Contact page – we're more than happy to provide details.
The A&S Flooring Range
Apart from wood floors, we also sell and install a wide range of flooring for commercial and domestic use.
Why choose us?
Credibility

Professionalism

Price

Trust

Speed Efficiency

After Service Guarantee

99% Customer Satisfaction

500+ Satisfied Customers

Local Based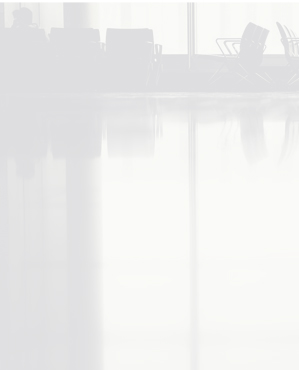 Some examples of our work
Take a look at the projects and the kind of work we do.
What Our Clients Have To Say
"We were extremely pleased with the work carried out from A&S". We found their work to be of the highest standard. Their approach to ensuring the client was satisfied with the works, along with adhering to strict health and safety rules. The areas where always kept neat and tidy. Our client at Siemens was so impressed that he has recommended that A&S flooring carry out all flooring works for them.
The 1st project was new vinyl to a toilet area located in Luton shopping mail. The second was flooring to cleanrooms for Siemens healthcare in Sudbury.
We would not hesitate to recommend A&S flooring to any of our clients and would be totally confident that they would produce a highly professional job.
More Client Feedback
Some of the great brands we have worked with
We have been fortunate enough to work with some fantastic brands over the years.
Find Out More
Commercial Services For All Things Flooring
A&S Flooring delivers a wide range of flooring services, commercially or domestically at competitive prices.
Covering the whole of Cambridgeshire
Our flooring specialists cover domestic and commercial requirements in and around Cambridgeshire. Get in touch today to find out how we can help you!
More Information