Wood Flooring in Cambridge – A&S Flooring
Looking for wood flooring in Cambridge for your home or commercial property? At A&S Flooring, we offer a wide variety of flooring solutions for both domestic and commercial use, including our wooden range. We also provide floor fitting, as well as sanding services for real wood floors.
Wood has always been an extremely popular choice for flooring, going way back for centuries. There are plenty of advantages of using wood. Firstly, few other materials have such a long-lasting lifespan. Wood is hard-wearing and suitable for most rooms. Moreover, it has a timeless appeal that will outlive trends and fads, adding charm and character to any home.
Wood flooring comes in many styles, shades and finishes. They come from two types of trees: hardwood or softwood. The main differences between hardwood and softwood stem from a tree's origin and structure.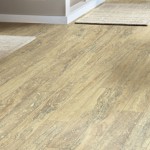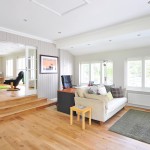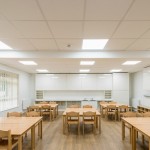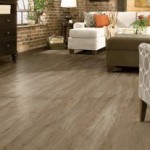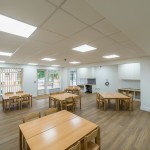 Hardwood floors
Hardwoods come from trees with enclosed seeds, such as mahogany, oak and walnut. The structure of hardwood floor is more dense and more resistant to fire. Hardwoods tend to come in white, dark red, rich brown and variations of those colours.
When it comes to flooring, hardwoods are generally more durable and more expensive than softwoods. They are hard-wearing against heavy foot traffic, and hence, ideal for rooms that receive high traffic.
Softwood floors
Softwoods come from trees with uncovered seeds, such as pine, spruce, fir and cedar. They have a lower density than hardwoods, but because they grow at a faster rate, they are more eco-friendly. Softwoods tend to be yellowish or reddish in colour. Softwood trees are typically more affordable.
What type of wooden flooring do you need?
Wooden flooring is suitable for a wide range of spaces, due to its resilience and timeless appeal. Wood is particularly good for large, open areas because the natural patterns and grains add interest to any room.
As wooden floors come in different shades, patterns and finishes, choosing the right type largely depends on personal reference. The main differences between hardwoods and softwoods are the colours. Hardwood floor tends to be more durable and therefore, more suited for high traffic areas. So you may be asking yourself, why should I select Wood Flooring in Cambridge for my premises? Well, read on to find out why…
Why choose A&S for your flooring requirements?
At A&S Flooring, we offer only high quality wood that is sourced from trusted brands and suppliers.
Customer service is of utmost importance to us. We do all we can to provide reliable, professional service to achieve the highest rating in client satisfaction. We've worked with more than 500 customers, including Booking.com and ASOS, and achieved a 99% customer satisfaction rating.
Have a look at our other Services and Product ranges, or contact us if you'd like more information. But for the best in Wood flooring in Cambridge, call us on 01223 291 109
Why choose us
Credibility

Professionalism

Price

Trust

Speed Efficiency

After Service Guarantee

99% Customer Satisfaction

500+ Satisfied Customers

Local Based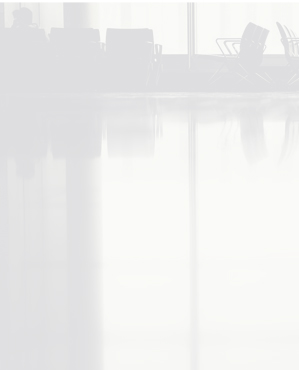 Some examples of our work
Take a look at the projects and the kind of work we do.
What Our Clients Have To Say
A-S Flooring has been supplying flooring services to COEL for over 15 years.  We use their services on a regular basis as part of our office fit-out projects and are always impressed with their professionalism and attention to detail.  They are extremely knowledgeable in all things flooring related and always deliver what they promise – regardless of the size of project.  I would not hesitate in recommending their services.
More Client Feedback
Some of the products we use
Have a look at some of the amazing products we have used for many years
Find Out More
Flooring Services Throughout Cambridge
A&S Flooring delivers a wide range of flooring services both commercially & domestically at competitive prices.
Providing Flooring Solutions in Cambridgeshire
As a locally based business, our work covers domestic and commercial flooring solutions to homes and businesses in Cambridgeshire
More Information