Sheet Flooring in Cambridge From A&S
At A&S Flooring, we provide many types of flooring solutions for commercial and domestic use. There are numerous options to meet the demands of different customers, including more environmental-friendly choices like linoleum sheet flooring.
What is sheet flooring?
Sheet flooring is a popular choice of floor covering and is sometimes called resilient flooring. It is generally considered a practical alternative to tile and offers many advantages. Sheet flooring can be more economical compared to other floors. At the same time, it is very durable and maintains its attractive appearance, even after many years.
When should you use sheet flooring?
Because sheet flooring offers many advantages, including durability, easy maintenance and a variety of choice, it is generally suitable for most areas. It is just as fitting for domestic use, as it is for commercial spaces.
What type of sheet flooring do you need?
Two of the most common types of sheet flooring are made from linoleum or vinyl. Choosing between vinyl and linoleum comes down to a matter of preference.
Linoleum vs. vinyl sheet flooring
Linoleum sheet flooring is widely regarded as an environmental-friendly floor solution. It is manufactured from natural components, such as linseed oil, wood, cork, tree resin and limestone. The backing is usually made with jute, a natural and rough vegetable fibre. Lino flooring is a great choice because the available choices take advantage of a wide spectrum of colours.
Vinyl sheet flooring is manufactured with mainly synthetic materials, such as vinyl, felt, and fibreglass. It generally offers the same benefits as linoleum and comes in attractive styles. However, vinyl sheeting can be slightly more expensive compared to lino. It also works better on smooth surfaces, rather than bumpy surfaces, such as stairs.
Both linoleum and vinyl sheet floors are durable and easy to maintain. Linoleum is more sensitive to cleaners that have a high pH content, so you will need to use neutral detergents. Both materials are waterproof but the adhesives used to secure them in place are not. If water seeps under the sheeting, there is a chance the adhesive will weaken and the sheeting will curl up around the edges.
Why choose A&S sheet flooring?
At A&S Flooring, we work with only the highest quality sheet flooring from a huge range of reputable brands, such as Forbo, Altro, Polyflor and Karndean.
We pride ourselves on delivering fantastic customer service, achieving a 99% customer satisfaction rating. We offer a weekend and out-of-hours service, and our follow-up customer care is second to none.
For more details, please see our About Us page or contact us.
Why choose us
Credibility

Professionalism

Price

Trust

Speed Efficiency

After Service Guarantee

99% Customer Satisfaction

500+ Satisfied Customers

Local Based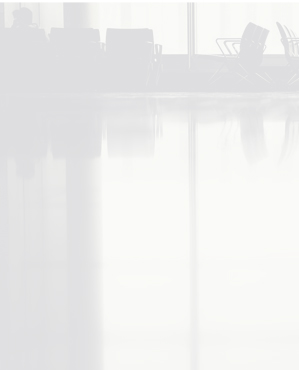 Some examples of our work
Take a look at the projects and the kind of work we do
What Our Clients Have To Say
"A & S flooring has worked for Focus on several of our projects. When we have used this company they have worked to a high standard as we expected. The installers are hardworking and are reliable"
Simon Harvey, Focus Washrooms
More Client Feedback
Some of the products we use
Have a look at some of the amazing products we have used for many years
Find Out More
Flooring Services - Commercial & Domestic
A&S Flooring delivers a wide range of flooring services at competitive prices - both domestically and commercially.
Covering the whole of Cambridgeshire
Locally based, we offer Sheet Flooring and all other flooring requirements to businesses and homes in Cambridgeshire. For more information on what we do and how we do it, get in touch!
More Information