Domestic Luxury Vinyl Tiles | Cambridgeshire | A&S Flooring
Considering luxury vinyl for your home? At A&S Flooring, we offer a comprehensive range of flooring solutions for both domestic and commercial use, including sheet flooring, woods and laminates, and carpet tiles. We also provide floor fitting, as well as sanding services for real wood floors.
What are luxury vinyl tiles?
Luxury vinyl is a material that closely mimics the appearance of natural materials through realistic textures and designs, generally in one of two forms. The first is wood, such as oak, pine and beech, and the other is stone, such as marble, slate and travertine. High quality luxury vinyl tiles (LVT) do such a great job of imitating natural stone and wood that sometimes it is difficult to tell the difference.
Luxury vinyl tiles can be more expensive than vinyl sheet flooring due to the many advantages. Designed to be resilient, LVT offer excellent performance, plus comfort and warmth underfoot. Furthermore, they are moisture-resistant and available in a wide variety of style choices.
When should you use luxury vinyl tiles?
There are many advantages to choosing LVT, including versatility and affordability. They provide an excellent alternative to wood and stone, and can be used in areas that are not suitable for real wood and stone.
For instance, luxury vinyl tiles that resemble wood floors can be used in places where moisture levels are high, such as bathrooms, toilets and kitchens. Luxury vinyl tiles that mimic stone offer a warmer alternative, providing more comfort for bare feet.
What type of luxury vinyl tiles do you need?
When it comes to choosing luxury vinyl tiles, it is really a matter of preference, and customers these days are spoilt for choice. A major benefit of luxury vinyl is that it is available in a multitude of textures, colours and styles.
Need help selecting luxury vinyl tiles or do you require more information? Just ask a member of our team – they are always happy to help. Visit the contact page for details.
Why choose A&S luxury vinyl tiles?
Quality and customer satisfaction are most important to us. This is why we only sell high-quality luxury vinyl from well-established brands.
At A&S Flooring, we always aim to provide professional yet personal service at competitive prices. We have delivered and fitted floors for many years to over 500 customers, including Booking.com and the Olympics. Our clients can reach us at any time with our weekend and out-of-hours service. Our commitment to customer care has enabled us to achieve a 99% customer satisfaction rating.
For more details about A&S Flooring, take a look at our About Us page.
Why choose us
Credibility

Professionalism

Price

Trust

Speed Efficiency

After Service Guarantee

99% Customer Satisfaction

500+ Satisfied Customers

Local Based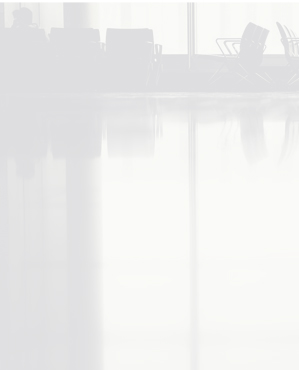 Some examples of our work
Take a look at the projects and the kind of work we do.
What Our Clients Have To Say
"A & S flooring has worked for Focus on several of our projects. When we have used this company they have worked to a high standard as we expected. The installers are hardworking and are reliable"
Simon Harvey, Focus Washrooms
More Client Feedback
Some of the products we use
Have a look at some of the amazing products we have used for many years
Find Out More
Commercial Flooring Services
A&S Flooring delivers a wide range of commercial flooring services at competitive prices.
Are you based in Cambridgeshire?
A & S Flooring have been providing flooring solutions for both domestic and commercial purposes in and around Cambridgeshire. Get in touch with us today to find out how we can help you
More Information