Vinyl Flooring in Cambridge – A&S Contract Flooring
If you're looking for Vinyl Flooring in Cambridge, then look no further! Here at A&S Flooring, we offer a variety of flooring solutions for commercial and domestic use. One of our most popular ranges is vinyl flooring, which boasts many attractive features – from both an aesthetic and practical standpoint. And we have been fitting out vinyl floors for a wide range of industries for many years, with an exceptional customer satisfaction rate.
Vinyl refers to an array of synthetic materials that contain differing levels of polyvinyl chloride, or PVC. Multiple factors affect the quality of vinyl, including its composition, fundamental materials, and the level of wear protection on the surface.
Vinyl floor tiles can be broken down into layers, including a backing layer that is usually padded, followed by a print layer, then one or two clear wear layers to protect the printed surface from damage. Any design can be printed on vinyl, which makes this type of flooring extremely popular. It is also water resistant, durable, and very affordable.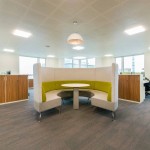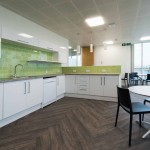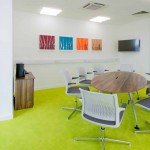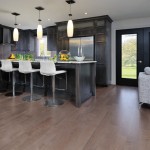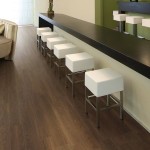 When should you use vinyl?
Vinyl flooring is suitable for most commercial areas, as it is hard-wearing, as well as easy to clean and maintain. Plus, it is available in a wide range of colours and textures. This makes it possible to create any environment desired, from a professional office setting to a more colourful retail atmosphere.
Heavy duty vinyl floors offer a high degree of slip resistance, which is essential for a ensuring a safe working or public environment. Commercial vinyl is designed to be thick, tough and cushioned, making it perfect for controlling noise levels.
These days, commercial vinyl flooring comes in different grades and finishes to suit all kinds of requirements. Generally, the higher the price, the better the quality. High grade vinyls have thick wear layers of 30 millimetres, while some lower grade variants have thinner protective layers. If you need help choosing the right type of vinyl flooring in Cambridge, just contact one of our helpful team members.
Why choose A&S for your Vinyl Solution?
At A&S Flooring, we choose only the highest quality vinyl flooring from a huge range of reputable brands, including Karndean, Polyflor, Forbo and Altro.
We always aim to deliver fantastic customer service and have a 99% customer satisfaction rating to prove it. Our after-sales service is top-notch – clients can reach us any time with our weekend and out-of-hours service.
For more details on Vinyl Flooring in Cambridge, call us on 01223 291 109 or contact us.
Why choose us
Credibility

Professionalism

Price

Trust

Speed Efficiency

After Service Guarantee

99% Customer Satisfaction

500+ Satisfied Customers

Local Based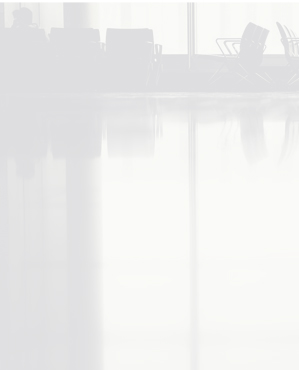 Some examples of our work
Take a look at the projects and the kind of work we do.
What Our Clients Have To Say
"We were extremely pleased with the work carried out from A&S". We found their work to be of the highest standard. Their approach to ensuring the client was satisfied with the works, along with adhering to strict health and safety rules. The areas where always kept neat and tidy. Our client at Siemens was so impressed that he has recommended that A&S flooring carry out all flooring works for them.
The 1st project was new vinyl to a toilet area located in Luton shopping mail. The second was flooring to cleanrooms for Siemens healthcare in Sudbury.
We would not hesitate to recommend A&S flooring to any of our clients and would be totally confident that they would produce a highly professional job.
More Client Feedback
Past clients
Over the years, we have had the pleasure of working with some amazing brands. Check out some of our favourites
Fond Out More
Flooring Services - Commercial & Domestic
A&S Flooring delivers a wide range Commercial & Domestic flooring services at competitive prices.
Covering the whole of Cambridgeshire
Providing both commercial and domestic flooring solutions across the Cambridgeshire area
More Information