Commercial Safety Flooring in Cambridge
At A&S Flooring, we understand that having a safe working environment is of paramount importance. In high traffic areas where extra protection is required, safety flooring provides exceptional slip resistance and durability.
What is safety flooring?
Safety flooring is made from vinyl, which is what provides a grippy, non-skid surface. It is designed for commercial areas that receive heavy traffic, and hence, require protection from slips and skids, as well as general wear and tear.
When should you use safety flooring?
Safety flooring is perfect for commercial spaces, such as reception areas, offices, shops, cafés, industrial kitchens, libraries, toilets, and heavy-duty back areas.
Safety flooring is also ideal for public areas where there is wet barefoot traffic, including wet rooms, shower areas, swimming pools, and locker rooms. The vinyl material generally comes with a raised finish to give bare feet greater grip.
Another industry where safety flooring is necessary is healthcare. Places that provide healthcare services, such as hospitals and care homes, need flooring with slip resistance to keep their occupants safe.
What type of safety flooring do you need?
Standard vinyl flooring that is 2mm thick is suitable for most areas. Beyond that, A&S recommends a thicker 2.5mm option for high traffic spaces, and an even thicker 3mm floor for places where there will be grease, like kitchens and workshops.
There are generally several kinds of preparation work, depending on the type of subfloors that you have. Concrete subfloors require a coat of latex to prep and level the surface, whereas wooden subfloors would need a layer of plywood, followed by a coat of latex on top to ensure that the floors are level for the new flooring.
Why choose A&S safety flooring?
At A&S Flooring, we offer only the highest quality safety flooring from a comprehensive range of well-loved and trusted brands, such as Karndean, Polyflor, Altro and Forbo.
We pride ourselves on delivering a reliable, personal and professional service at competitive prices. So far we've served more than 500 satisfied customers, including Google and Booking.com, and achieved a 99% customer satisfaction rating. Don't forget to ask us about our weekend and out-of-hours service.
For more information, take a look at our About Us page or contact us.
Why choose us
Credibility

Professionalism

Price

Trust

Speed Efficiency

After Service Guarantee

99% Customer Satisfaction

500+ Satisfied Customers

Local Based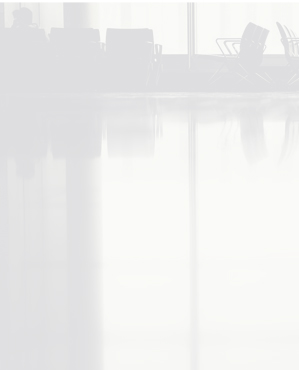 Some examples of our work
Take a look at the projects and the kind of work we do.
What Our Clients Have To Say
"We were extremely pleased with the work carried out from A&S". We found their work to be of the highest standard. Their approach to ensuring the client was satisfied with the works, along with adhering to strict health and safety rules. The areas where always kept neat and tidy. Our client at Siemens was so impressed that he has recommended that A&S flooring carry out all flooring works for them.
The 1st project was new vinyl to a toilet area located in Luton shopping mail. The second was flooring to cleanrooms for Siemens healthcare in Sudbury.
We would not hesitate to recommend A&S flooring to any of our clients and would be totally confident that they would produce a highly professional job.
More Client Feedback
SOME OF THE PRODUCTS WE USE
Have a look at some of the amazing products we have used for many years
Find Out More
Providing Commercial Services For Flooring Throughout Cambridgeshire
A&S Flooring delivers a wide range of flooring services at competitive prices.
Covering the whole of Cambridgeshire
Safety flooring is paramount for some businesses. If you are looking for a locally based business who can help ensure your floors meet Health & safety requirements then get in touch today!
More Information