Carpet Tiles in Cambridge – A&S Flooring
Looking for commercial carpet tiles in Cambridge? A&S Flooring offers a wide range of flooring solutions for commercial and domestic use, including safety flooring, woods and laminates, and vinyl. We also provide floor fitting and sanding services. Carpet Tiles are a great alternative to the traditional carpet range. From both a practical and aesthetic perspective, this type of flooring has many benefits. And we have a range of designs available to choose from.
What are carpet tiles?
Carpet tiles have been around for more than 50 years and were introduced as a durable alternative to traditional broadloom carpet. They resemble slabs of carpet and come in a variety of sizes and styles, making them ideal for covering areas that are not of conventional shapes.
They are a practical flooring solution, as they are easy and convenient to transport in neat boxes. Cleaning carpet tiles is also a stress-free task. The best way to maintain carpet tiles is through regular vacuuming. When it comes to repairs, you can replace that particular tile instead of the whole floor.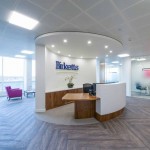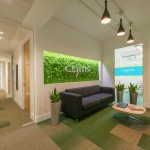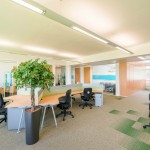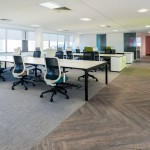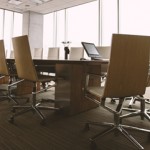 When should you use carpet tiles?
There are many advantages of using carpet tiles. The fact that they come in several pieces makes them ideal for rooms with complex layouts. They have a strong backing so underlays or adhesives are not required, plus laying them on top of laminate, concrete or vinyl is simple. Carpet tiles are ideal for heavy traffic areas, such as schools, offices, shops, and airports.
What type of carpet tiles do you need?
Carpet tiles are available in a variety of sizes, plus types of fibre, pile style and adhesive. The main difference is the kind of backing, which varies from fibreglass and woven polypropylene to vinyl and urethane. Both vinyl and fibreglass carpet tiles are often good choices for heavy traffic, commercial environments.
Do you need help choosing the right type of carpet tiles? Feel free to contact one of our helpful team members.
Why choose A&S carpet tiles?
At A&S Flooring, we work with only high-quality carpet tiles in Cambridge from a range of established brands, including Forbo, Karndean, Polyflor and Altro.
Carpet tiles are also very tough and durable and require no underlay or adhesives. They are also very versatile and work well in awkward shaped rooms.
We strive to deliver excellent customer service and have a 99% customer satisfaction rating to prove it. Clients can reach us any time with our weekend and out-of-hours service.
For more details on Carpet Tiles in Cambridge, please see our About Us page or contact us.
Why Choose us?
Credibility

Professionalism

Price

Trust

Speed Efficiency

After Service Guarantee

99% Customer Satisfaction

500+ Satisfied Customers

Local Based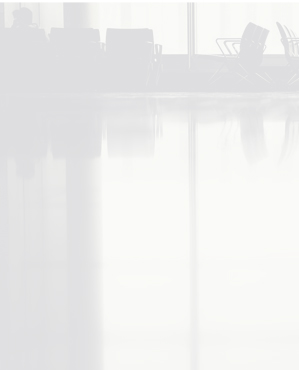 Some examples of our work
Take a look at the projects and the kind of work we do.
What Our Clients Have To Say
"We were extremely pleased with the work carried out from A&S". We found their work to be of the highest standard. Their approach to ensuring the client was satisfied with the works, along with adhering to strict health and safety rules. The areas where always kept neat and tidy. Our client at Siemens was so impressed that he has recommended that A&S flooring carry out all flooring works for them.
The 1st project was new vinyl to a toilet area located in Luton shopping mail. The second was flooring to cleanrooms for Siemens healthcare in Sudbury.
We would not hesitate to recommend A&S flooring to any of our clients and would be totally confident that they would produce a highly professional job.
More Client Feedback
Some of the products we use
Have a look at some of the amazing products we have used for many years
Find out more
Commercial Range For Cambridgeshire
A&S Flooring delivers a wide range of commercial & flooring services at competitive prices.
Covering the whole of Cambridgeshire
Our team of flooring specialists are based in and around the Cambridgeshire area, servicing both domestic and commercial clients.
More Information